The Ritterstube in the Schaumburger Ritter
Dining and celebrating rustic and knightly
Our knight's room has a rustic, knightly design and is suitable for a maximum of 20 people in the a la carte area. The special thing about this room are the knight's chairs of our own robber knights, who always met on the 1st Friday of the month in the Schaumburger Ritter. The room is framed with various knightly utensils. Our knight's dinner, which 8-22 people like to have in this room, is also very popular here. If there are more than 22 people, you can also hold the knight's dinner in our other rooms. You can also enjoy coffee and cake or just a beer at the bar here.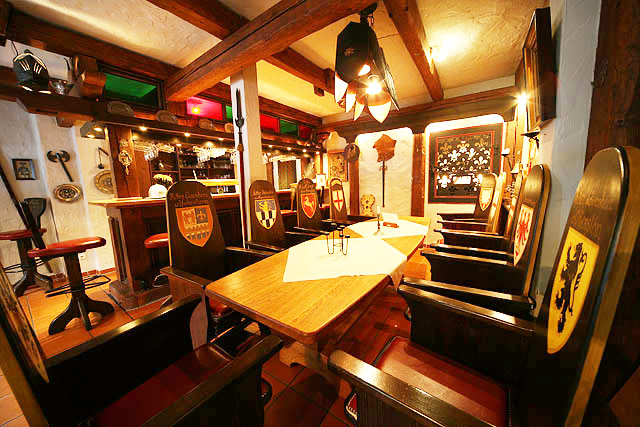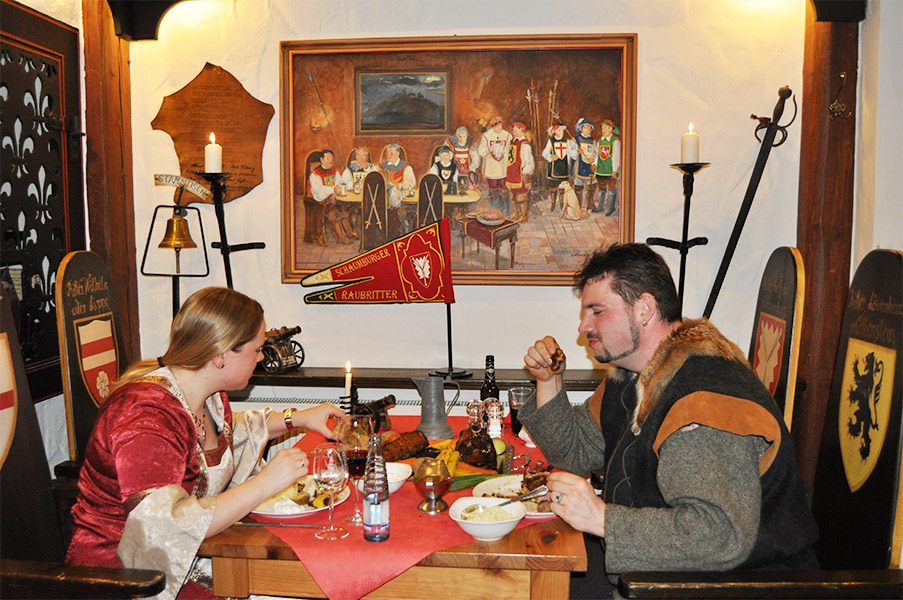 Enjoy and dine a la carte
And start your culinary journey of discovery. Take a look at our cards and get excited about your culinary journey of discovery!
Aktuelle Speisekarte