The "Alte Krug" to Schaumburg was built in 1448-1552 and served back in those days as a inn and guest house for the resident servants of Schaumburg.
Der Wechsel vom Gästehaus zum Gaststättenbetrieb erfolgte nach dem Aussterben der Grafen zu Schaumburg und dem Einzug der landesfremden Hessen, die den Krug um 1700 an die erste Pächterin Katharina Stille, die "Krügersche zu Schaumburg" verpachtete.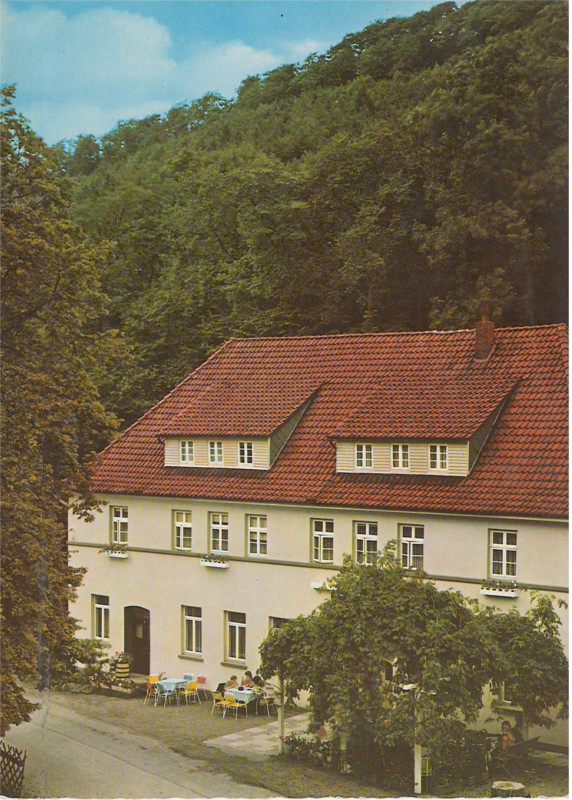 In 1842 the "Brauergilde Oldendorf" took over the "Alte Krug".
With the change of ownership the"Alte Krug" became part of the castle. By purchase agreement dated 04/08/1849 the "Alte Krug" went for 975 taler into the ownership of the carpenter Friedrich Wilhelm Scheffler from Großenwieden.
Der "Zur Schaumburg" umbenannte Krug blieb für 146 Jahre im Besitz der Familie Scheffler, die das Gebäude im Laufe der Jahre völlig umgestaltete und als weiteren Betriebszweig eine Pension mit 24 Betten einrichtete.
Ende 1995 erfolgte ein weiterer Eigentumswechsel an Herrn Kurt Deneke, der den mittlerweile renovierungsbedürftigen Betrieb innerhalb von 3 Jahren komplett umbaute und ihm den Namen "Zum Schaumburger Ritter" gab.
In June 2006, Doreen and Stephan Kehlbeck have leased the hotel and since September 2008 they are the owner.
In 2012, a part of the building was demolished and replaced by a new building with a new hall which can be divided into 3 rooms for large and small events. Furthermore, there are 10 new double rooms, mostly with balconies and two spacious suites. The new heating system produces in-house electricity by a CHP.
Its a pleasure for us to serve you!
Doreen & Stephan Kehlenbeck