The "Alte Krug" to Schaumburg was built in 1448-1552 and served back in those days as a inn and guest house for the resident servants of Schaumburg.
The change from guesthouse to a restaurant was carried out by the Counts of Schaumburg. The "Alte Krug" was leased to its first tenant Katharina Stille in 1700 as "Krügersche Schaumburg".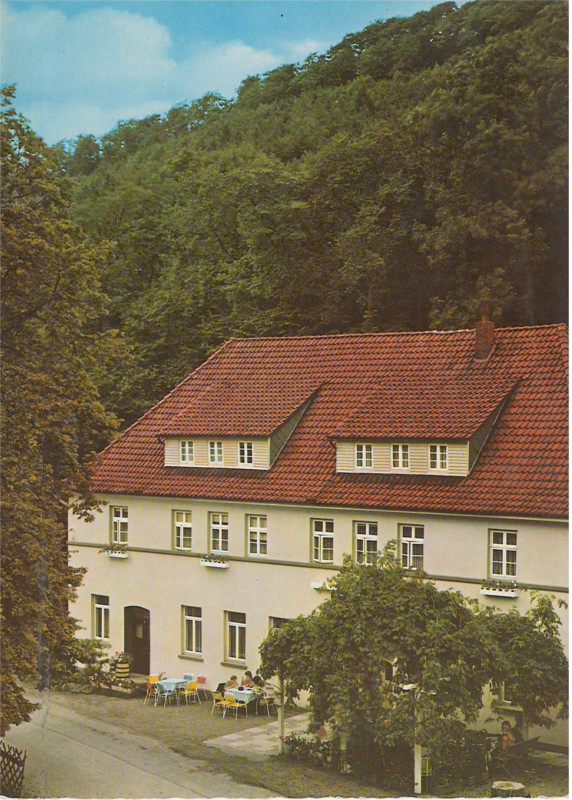 In 1842 the "Brauergilde Oldendorf" took over the "Alte Krug".
With the change of ownership the"Alte Krug" became part of the castle. By purchase agreement dated 04/08/1849 the "Alte Krug" went for 975 taler into the ownership of the carpenter Friedrich Wilhelm Scheffler from Großenwieden.
The "Alte Krug was renamed to "Zur Schaumburg" and remained owned for 146 years by the Scheffler family. In ten next years they transformed the building completely and established a guest house with 24 beds.
At the end of 1995, the ownership change once again to Mr. Kurt Deneke, who renovated within the next 3 years the building completely and renamed it to "Schaumburger Ritter".
In June 2006, Doreen and Stephan Kehlbeck have leased the hotel and since September 2008 they are the owner.
In 2012, a part of the building was demolished and replaced by a new building with a new hall which can be divided into 3 rooms for large and small events. Furthermore, there are 10 new double rooms, mostly with balconies and two spacious suites. The new heating system produces in-house electricity by a CHP.
Its a pleasure for us to serve you!
Doreen & Stephan Kehlenbeck